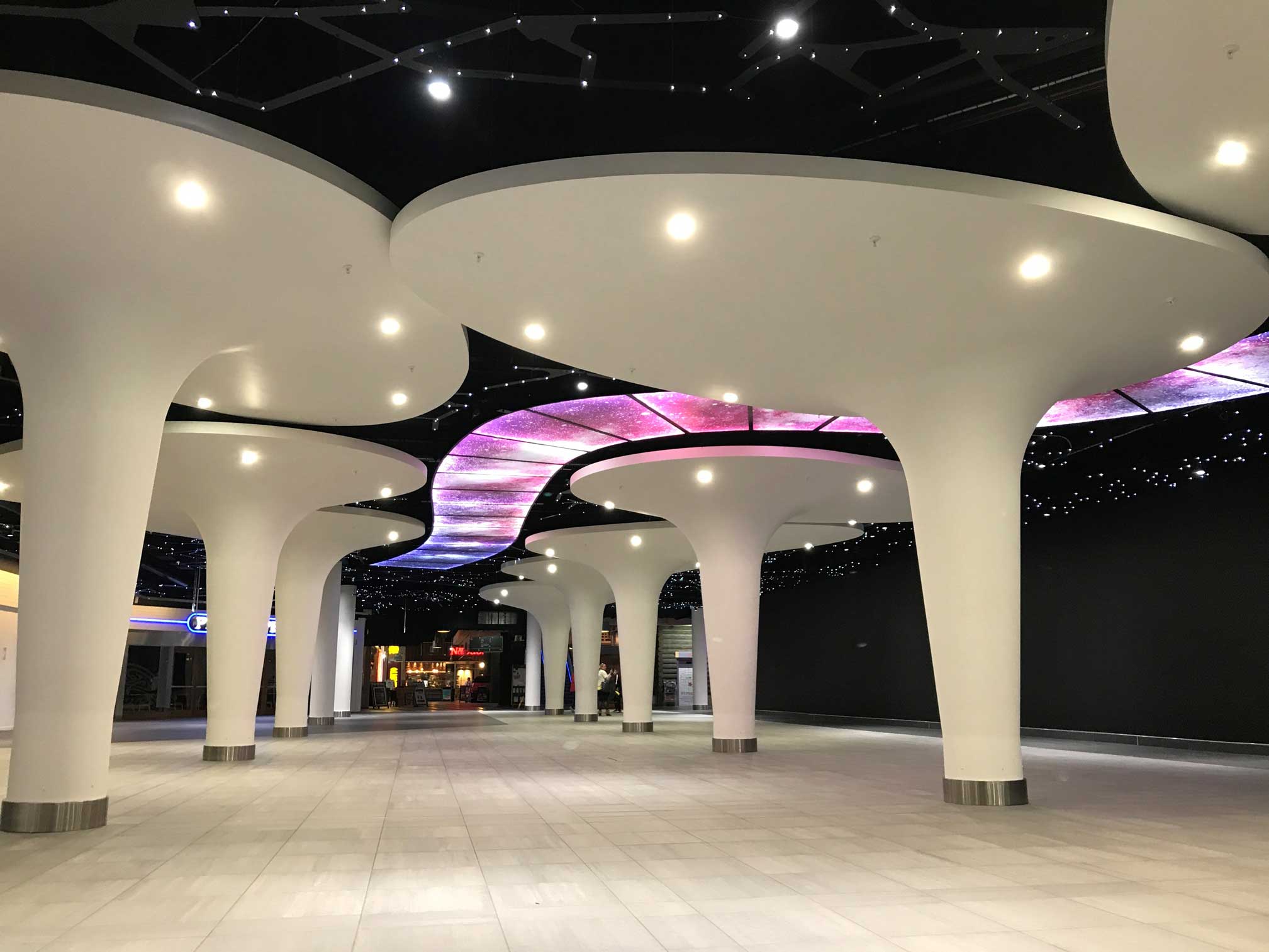 Architects: BG Architects
Main Contractor: GHI Contracts Ltd
Client: Intu Centre, Braehead
Approx. value; £200,000
On Site: Feb 17 —Jun 2017
Dramatic GRG space trees installed in the entrance to the Xscape Ski Centre inside of the intu Centre at Braehead, Glasgow.
We won this project via a competitive pitch to design, manufacture and install nine glass reinforced gypsum (GRG) elliptical space trees and GRG circular columns. The highly visual trees were approx. 8.0 x 5.0m on plan and stood around 4.50m high, having one radius end and one elliptical end. Each tree was made up of twenty-two different casts, all seamlessly stitched together on site. Each of the CAD detailing images were done in house at Ryedale Interiors' Leeds HQ prior to manufacturing.
Key Features
Technical radius and elliptical mould manufacture.
Bespoke metal suspension system installed.
Seamless flowing finish required.
This GRG project won the Gold Award in the FIS Scottish Awards 2018.